Sunday Worship
Always, join the church family for worship each Sunday at 9:30 A.M. It is a mix of traditional and contemporary worship and is a great way to start your work week!
S3 - Study, Social and Service .... often called Sunday School!

Join us after the Coffee Cafe for fellowship and study and service.


Praise Team/Band




Mike Click, Eric Drumwright, Roy Flanary, Todd & Teresa Hussong, Jamie Lukes & Mike Nelson

If you are interested in joining contact Todd Hussong thussong@gmail.com



God's MAJAK Children's choir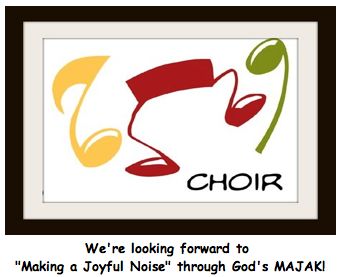 If you are interested please contact Jody Fatig, orlofatig@aol.com


Youth Group Happenings!

Go to our youth Facebook page to see recent news!



Women's Group
"SHARING FAITH & FRIENDSHIPS"
Cindy Allen 765-484-8411 & Sandra Kinnett 765-482-7458

Childcare available for infants & toddlers

Light snacks will be served. Monthly meetings will be held the second Monday of each Month from 6:30pm to 8:30pm in Fellowship Hall.


Dinner and Theater

Occasionally, the church and friends gather in Lebanon for dinner and to see a local theater group. Come enjoy the evening with us!






Please be specific about where you would like your donation to go. If no designation is made, funds will be applied to the general fund. Thanks for your understanding!